S.E.N. (Special Educational Needs)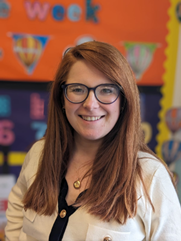 Mrs Woods is the Special Educational Needs Coordinator (SENCo) and organises the special needs support in school.
Mrs Woods and sometimes some of the other teachers provide some extra lessons outside of class during the school day on a one-to-one or small group basis following consultation with parents or carers. Most of the lessons take place in the Den – a cosy little room at the end of the senior corridor. Sometimes peripatetic Literacy teachers come from the EA Literacy Support Service to provide addition Literacy support for some pupils aged who have been assessed by an Educational Psychologist. RISE NI also work with our school and that means that some of our pupils (P1-P4), following referral, benefit from support in the areas of speech and language, occupational therapy and behaviour. We also use the Better Reading Partnership programme to support some pupils' reading in year 3.
Ballynure Primary School, 2 Lismenary Road, Ballynure, Ballyclare, Co Antrim BT39 9UE
Phone: 028 9332 3113