Home Learning
Ordinal Numbers - 1st, 2nd, 3rd
Fri 19th June 2020
Today we will be thinking about ordinal number. That just means the numbers we use to put things in order. So first, second, third, last etc.
Introducing the concept.
You could get some of your child's toys and line them up and talk about which one is first, second, third in line. You might want to say instructions like: 'Point to the toy that is last' 'Who is third?' 'Which toy is after the cat?' 'Which toy is before the green car?' 'Which toy is in between the zebra and the doll?' 'Swap this teddy with the toy that is second' etc. You could make 1st/ 2nd/ 3rd labels to label the teddies.
Another lovely activity to introduce this concept is the 'Roll Away' activity below. You could even link it into the pirates topic and say the toys are walking the plank.
You could also have a mini sports day with your family and make 1st/ 2nd/ 3rd badges to award those who come first, second and third in the races.
Booklet:
Complete the ordinal numbers pages at the back of the 'word names' booklet.
Online Game:
https://www.turtlediary.com/game/ordinal-numbers.html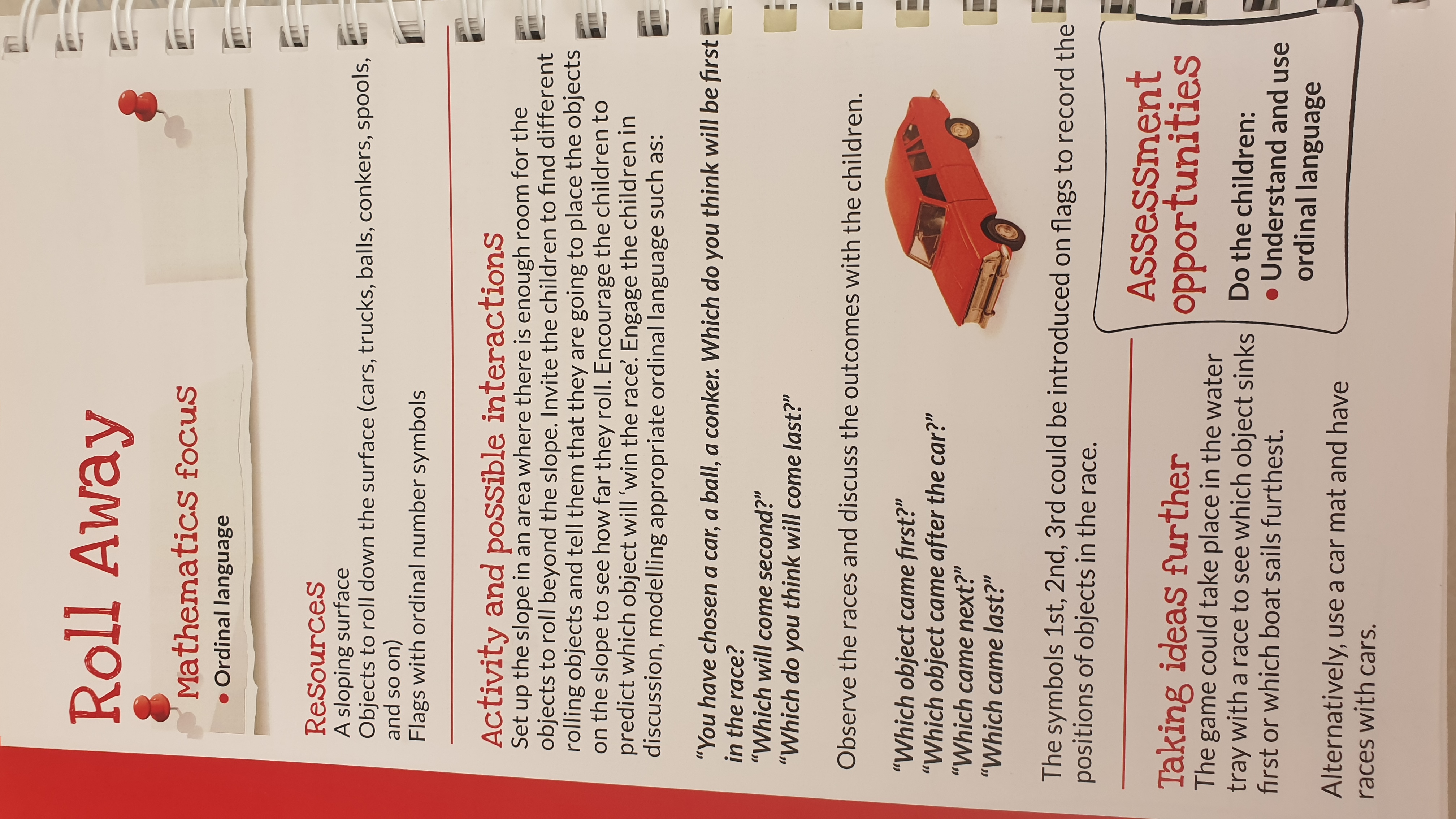 20200617_165258.jpg
Download
Ballynure Primary School, 2 Lismenary Road, Ballynure, Ballyclare, Co Antrim BT39 9UE
Phone: 028 9332 3113